It might be June, but don't let the weather stop you from breaking out a footwear staple when the sun goes down. While some folks might transition into perforated sneakers and slides for their summer look, true heads are going out with the classic Timberland 6 inch boot. This timeless pair looks good year round, even when it's 90 degrees outside, so be sure to swap out your laces with a fresh pair from Lace Lab.
While you might catch a pair of Timberlands planted next to a catwalk on the feet of your favorite rapper, but that hasn't always been the case. As one might guess, a waterproof leather boot made by a New England-based company probably wasn't initially made for anything other than battling the elements. Timberland's six-inch wheat, or "Original Yellow Boot™" came out in 1973 to alleviate rugged, forest swelling New Englanders in the cold dark winter months.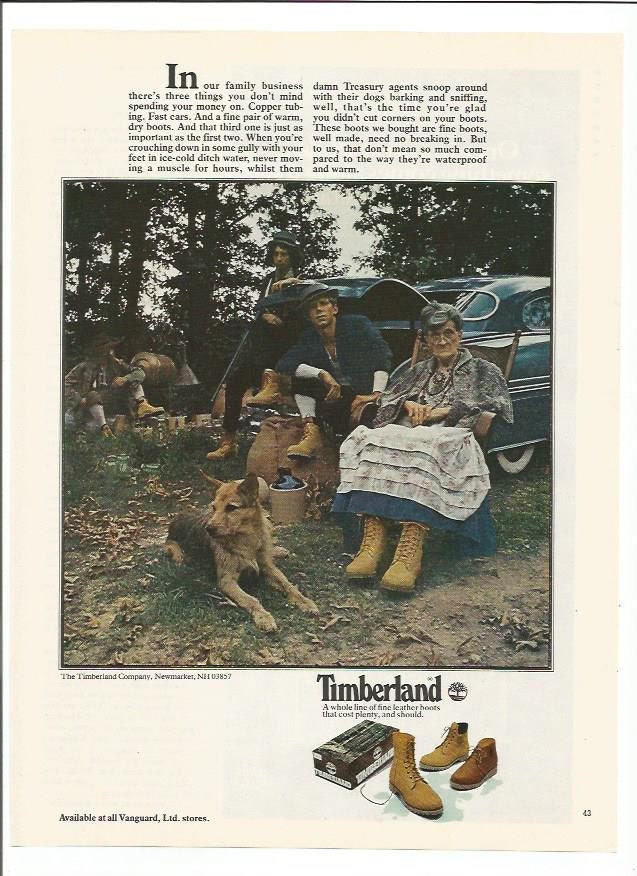 Even though the wheat six-inch boot is synonymous with the brand, the company's history is about 55 years older. Timberland, also known by its official name The Timberland Company, was founded by Nathan Swartz in Boston, Massachusetts almost 100 hundred years ago; 1918 to be exact. In its century history long, the company went from homegrown North East boot company to global powerhouse worth an estimated $1.5 billion dollars.
(Source: @czarector)
As mentioned, the company will always owe some bit of their notoriety to New York City's finest M.C.'s. In the early 1990's, hip hop was made by some its most raw and innovative figures. Some of the hardest bars were finessed by with M.C. with Butters on their feet, or as the camp set called them, the wheat Six Inch Boot.
(Source: tumblr.com)
Here's Jay, Meth, and Brick City's own Redman in Timbs back when Rocawear was a hot commodity.
Score of rappers were seen with Timbs. Like most of the hidden treasures that come out of hip hop, once the mainstream caught on to these iconic boots, they blew up. Maybe you've heard RZA talk on his love of the boot or vibed out on the many pairs seen in the 1992 TuPac starring film Juice.
(Source: tumblr.com)
No rapper did Timberlands like the Notorious B.I.G. though. Biggie famously said that unlike the "goody goodies," he liked "black Timbs and black hoodies." Sadly, no one snapped a shot of the Bed-Stuy's finest in black Timbs. He loved his wheats though.
(Source: gq.com)
Nowadays, Timberland's hip hop history isn't what drives sales. Instead, the city dwelling "camp enthusiast" is their current targeted demographic. It's no secret that in the past two years, Timberland collected data to cater to this new buyer. Consider the type of dude who might go for a hike, but might not wear his Timbs while he was out in the wilderness; he'll take out a pair of beaters instead.
(Source: fortune.com)
The irony is that during Timberland's big hip hop cosign in the 1990's, there really weren't advertisements that spoke to the hip hop community. If they did, that could have just been a picture of the Wu Tang Clan at their post-36 Chambers peak.
(Source: highsnobiety.com)
Or a pair of customs done by an artist out in the #angelusdirect community would have be better than "the modern trail."
(Source: @hjartistry)
Regardless, of who is main buyer of Timberland right now, these boots are a bonafide classic. So if you don't have a pair in your closet, get some. And if you don't have a spare set of premium bootlaces, get some; Lace Lab has you covered.
---