For all the Ultra Boost heads out there, some cool news came from the Twitter-verse earlier this week concerning the beloved woven sneaker — a close up shot of the Ultra Boost 4.0 and a possible release date.
(Source: @YeezyMafia)
The elusive sneaker collective aptly Yeezy Mafia first dropped the preview of the 4.0 in May, showcasing a variety of new color ways (there are 20 of them). Now they came out with a closer picture of the Primeknit and Boost soles. For those with a keen eye, the subtle change to the knitted pattern changes up the toe box significantly. With this picture, they're predicting the newest member of the Boost family will get a December release date.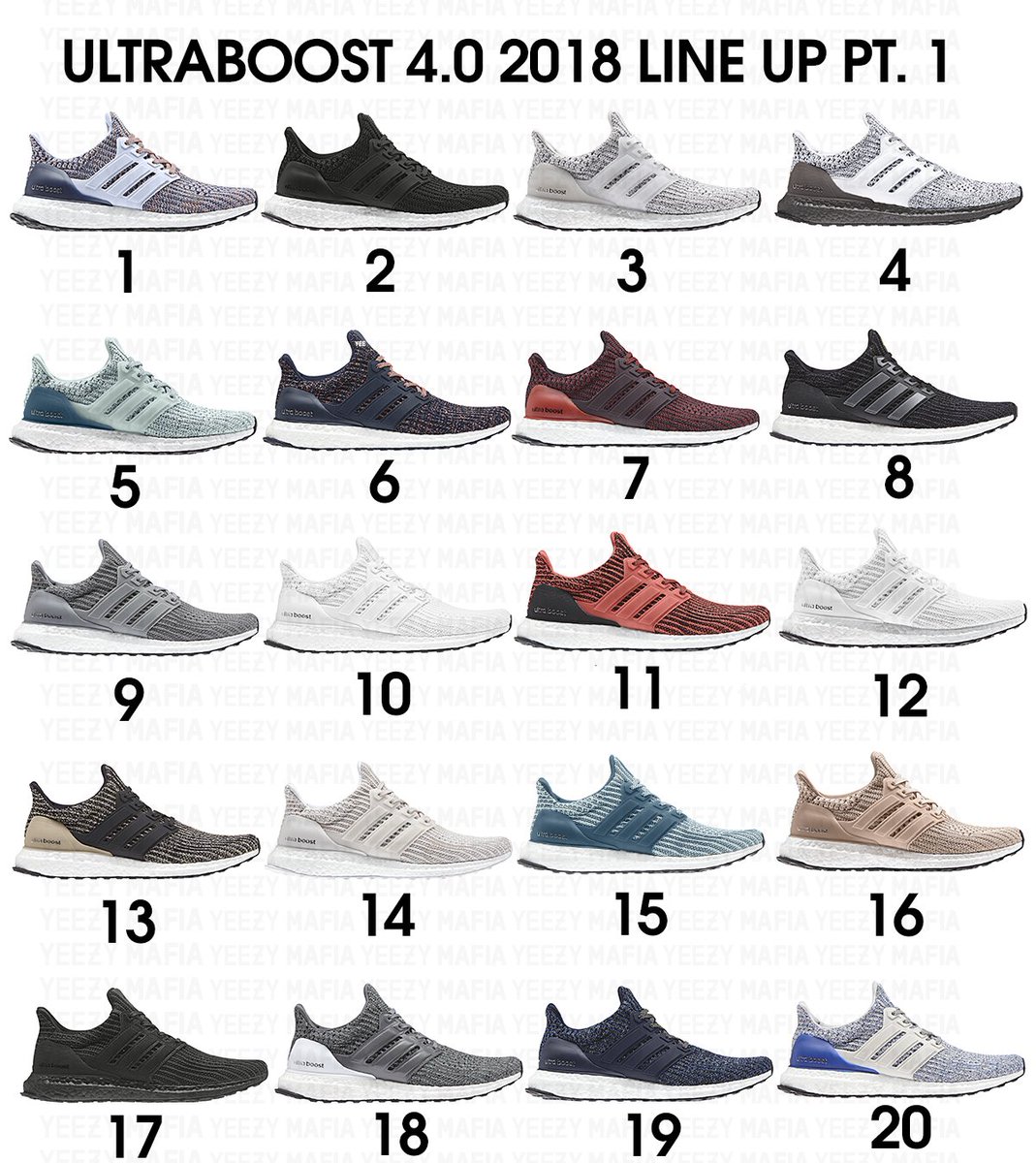 (Source: YeezyMafia)
As far as release dates go, that much is tricky because the Yeezy Mafia isn't associated with adidas. While the exact members of the Yeezy Mafia still maintain anonymity, which is something of a miracle in the digital age, they have established themselves as something of a valuable resource on sneaker drops in the past. Having accurately predicted the release dates of the Yeezy "Light Brown" 750s and "Beluga" V2s, it became clear that the shadowy group does have some legit insider knowledge on the subject. This means there prediction has more than a 50/50 chance of being right. 
(Source: @YeezyMafia)
So, come holiday season, we'll see if the 4.0's drop as predicted. Historically, dropping any new version of a hyped product around the holiday season usually works out well for the manufacturer and this is typically true in the sneaker world. Until then, we'll keep dreaming of the 4.0 and all the ways we can swap out those laces. Our new Charcoal Grey Rope Laces would definitely look clean on the Oreo color way.
---